MINDFULNESS

BREATHE
IN

-

BREATHE

OUT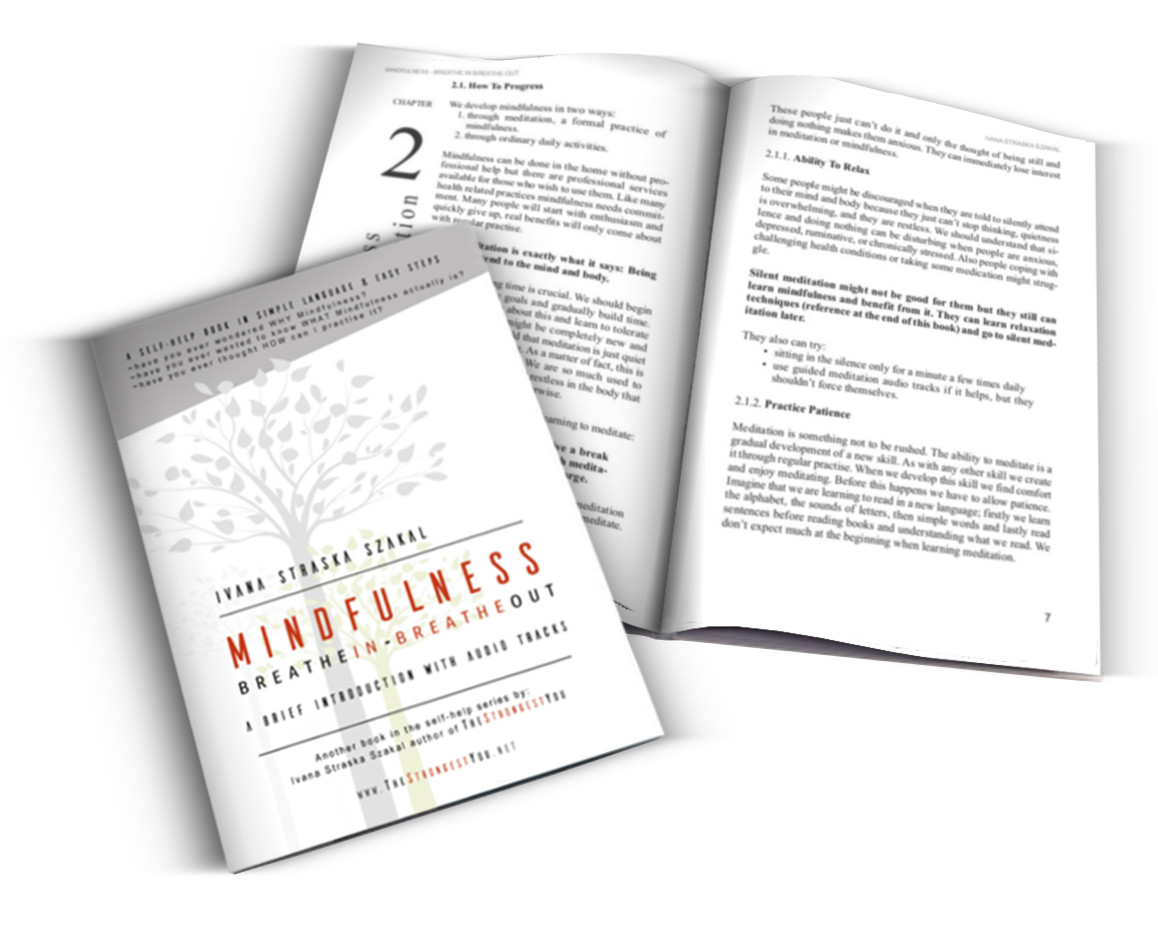 APPLY MINDFULNESS IN A VERY PRACTICAL WAY & DO IT WITH ECONOMY OF TIME.


BUY NOW


EASY STEPS ~ SIMPLE ~ QUICK ~ EFFORTLESS ~ PRACTICAL ~ JUST IN MINUTES ~ POSITIVE RESULTS ~
Your guidance to ease stress.~ Relax. ~ Be healthier & happier. ~ Live mindfully.




Start NOW and learn:
• basic understanding to think DIFFERENTLY.
• why mindfulness is NECESSARY.
• what RESULTS mindfulness brings.
• how to apply mindfulness to BENEFIT in modern life.
• to develop a new routine to be POSITIVE.
• steps to experience CHANGE.
• how to DEVELOP mindfulness in ordinary everyday life.